In October 2018 Jacob became World Champion at the WKU Internationals in Athens, Greece winning 2 Gold medals and 1 bronze medal.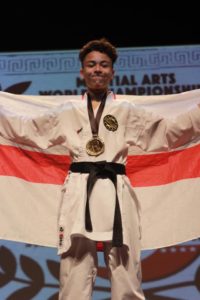 Jacob McBride with Matthew Hyndman and his kumite team mates taking the world title by besting the Germans and Italians in Athen at the WKU International Competition
Jacob and his team mates on the first place podium with the German and Italian kumite teams.
Jacob with his medals upon returning to the dojo.